Utricularia are mostly nice little plants. One problem with them is pots. In Finland it is almost impossible to find very small pots unless you buy dozens of mini cacti and re-pot them into a clay pot and then put the Utricularia in those mini pots like I did with U. tricolor.
But one day I got even a better idea.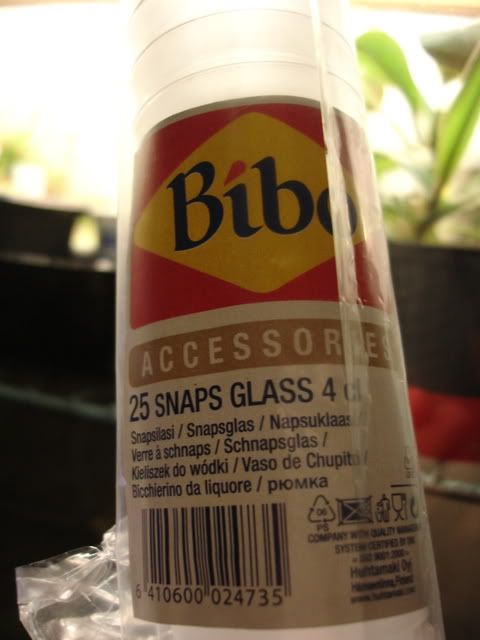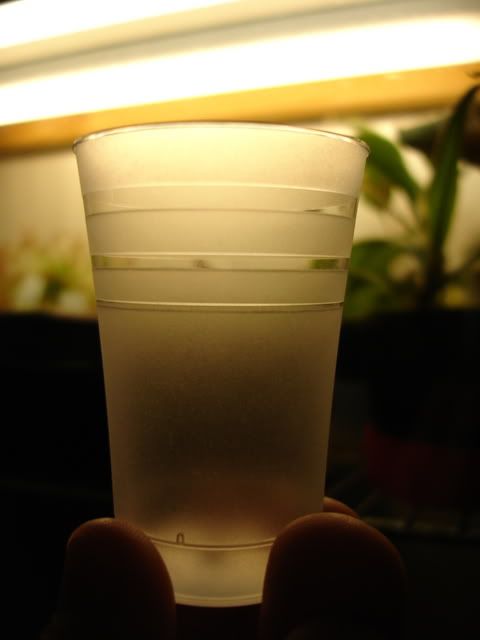 Snaps glasses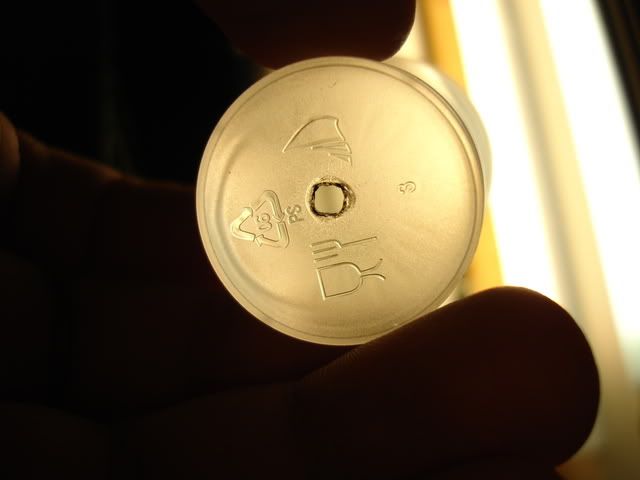 After a small modification with a hot nail.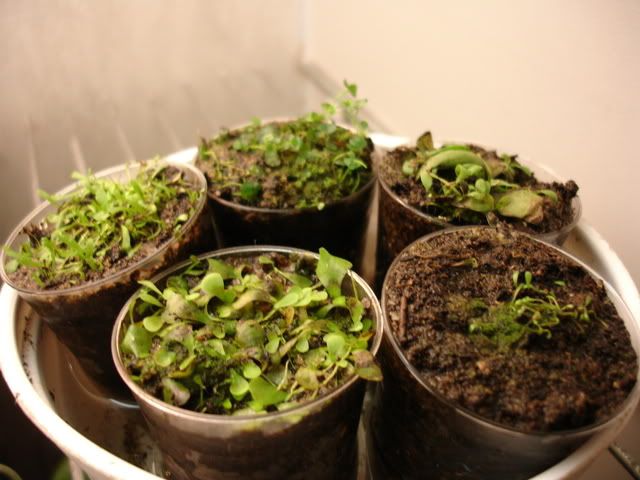 Clockwise from 12 o'clock U. pubescens, U. calycifida from Gran Sabana, U. uniflora, U. livida 'Blue Flower', U. livida right after being planted in snaps glasses.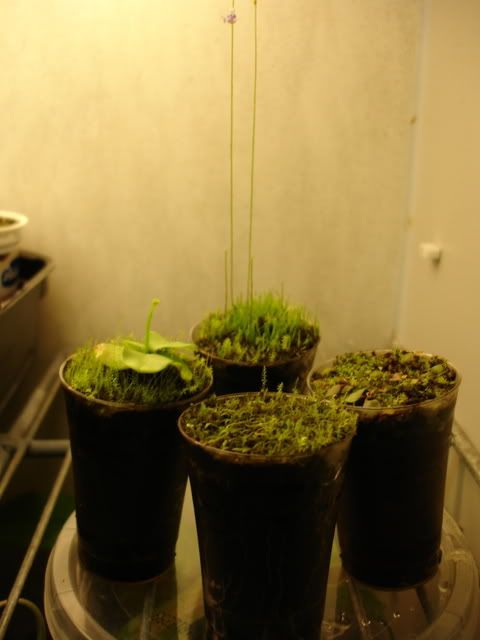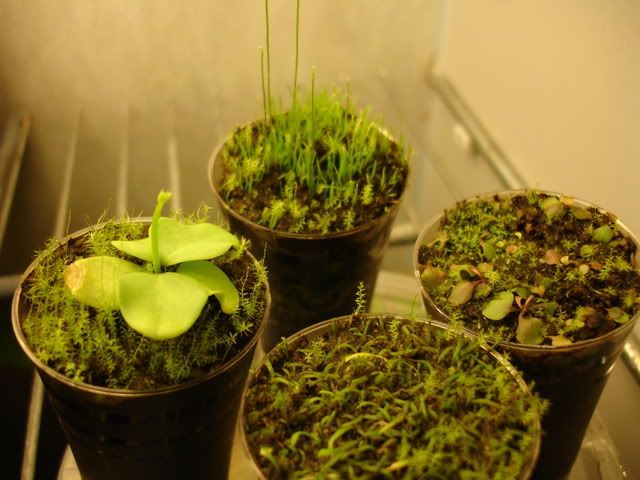 Clockwise from 12 o'clock U. minutissima from Gunung Tahan, U. tridentata, U. laxa and U. calycifida 'Lavinia Whateley'