Yesterday I took pictures of my U. longifolias pot which is only glass jar full of potting mix and some nice ammounts of U.longifolia roots.
Roots.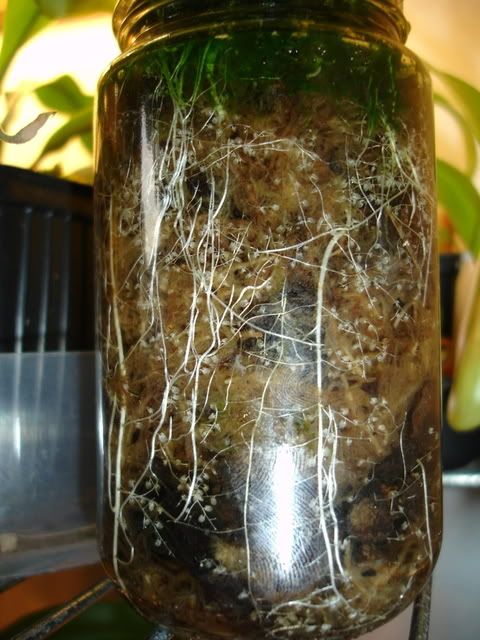 And more roots.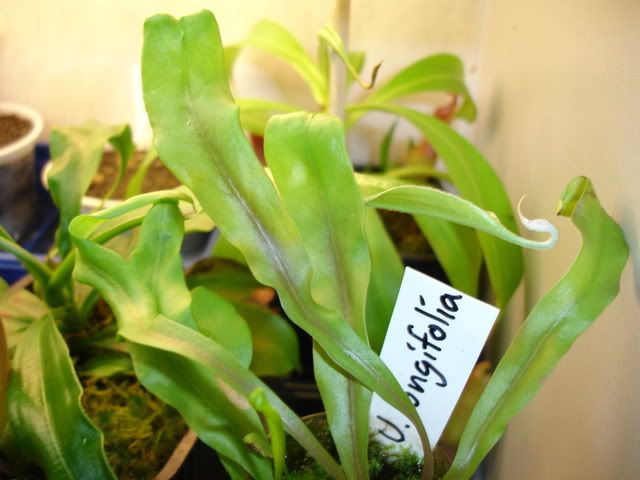 Happy looking foliage.
Looks like this Utricularia really enjoys conditions in my terraria.
In this spring I sowed some other plants than just carnivorous plants. Plants that I sowed are Basil(Ocimum basilicum) and few varieties of chili such as Lemon Drop, Aji Cristal, Early Jalapeno and Inca Red Drop.
First time I ever got a cacti to flower. Here you have flower of Schlumbergera truncata. Plant which flowered was grown from cuttings which my mum gave me about 4 months ago.