At last I'm owner of 2 different Pinguiculas. I've had P. x 'Tina' since this hobby started and now I have another butterwort. Pinguicula emarginata.
P. x 'Tina'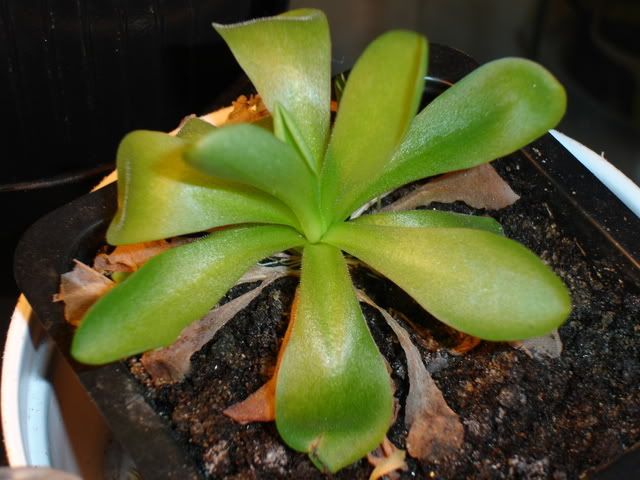 Some nice 'n' big P. emarginatas. Lovely plants.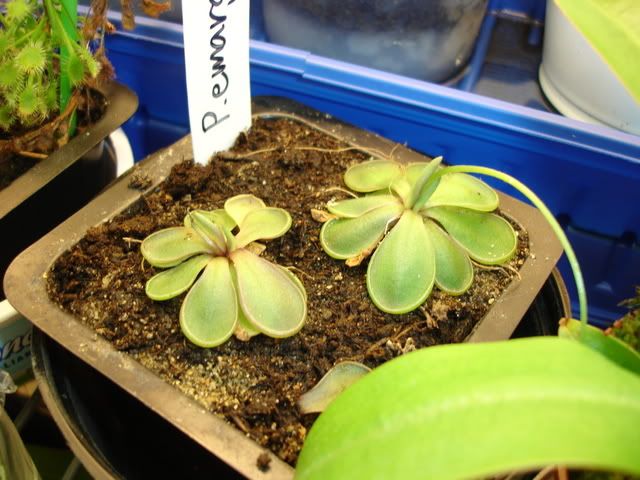 And news about my neps. Nepenthes rafflesiana has cheered up because I changed its place in my terraria to more lightful, warmer and moister area.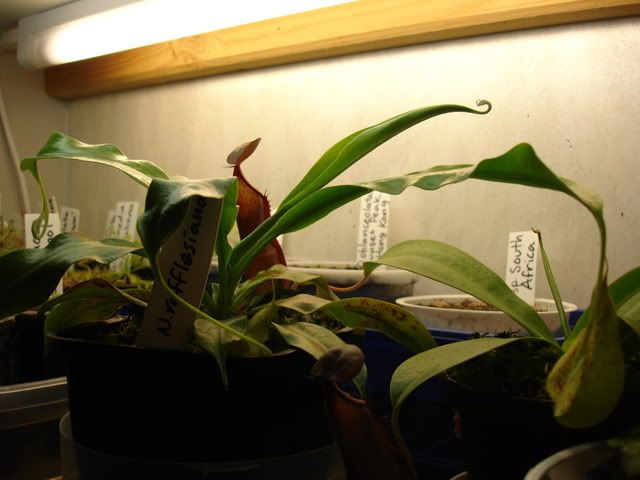 The newest pitcher.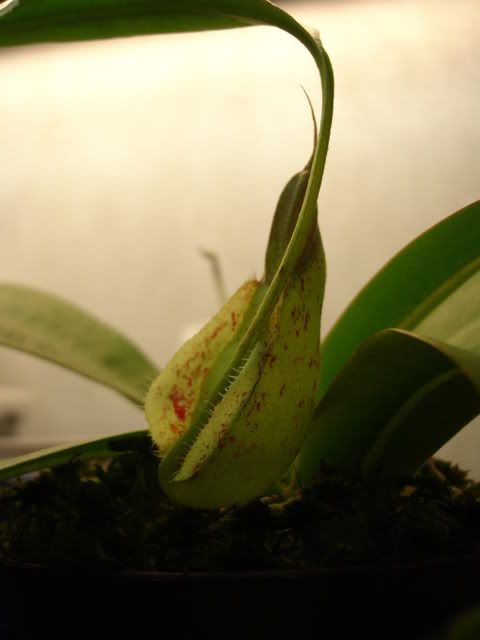 And then there was a little accident with my best N. x 'Ventrata'. Plants leaves growing tip left between wall and front glass of my terrarium. This is why my Ventrata made a deformed pitcher. Got to be more careful with these long leaf tips.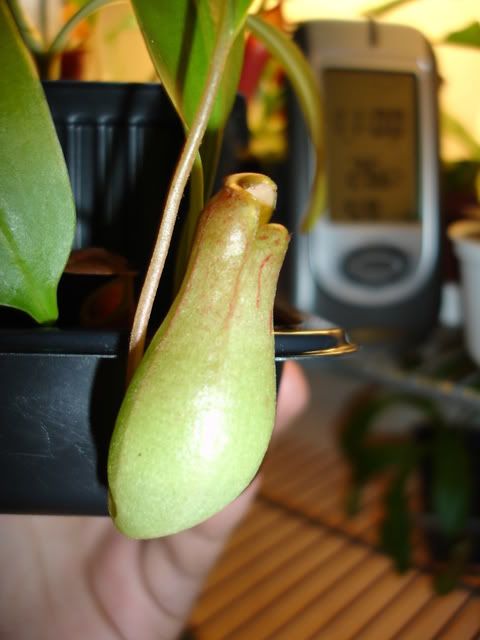 And another deformation in this gallery of horrors is this deformed leaf of D. aliceae. This leaf is like two leaves jointed together from non capturing part of the leaf.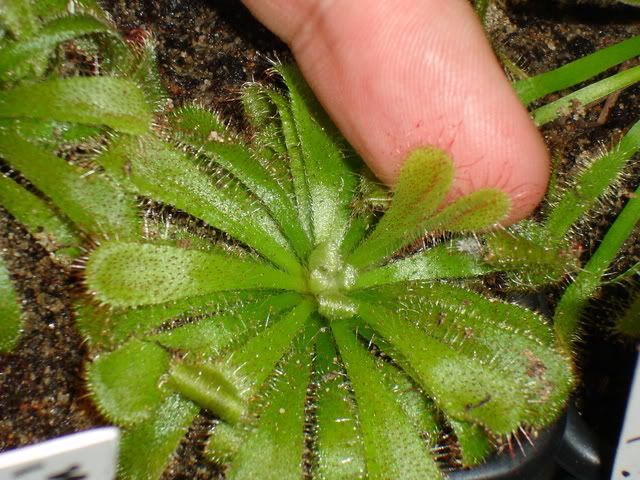 And then the love story. Two D. paradoxa's...
One destiny...
To conquer the world with
love
.
<3<3<3
I hope their love will flourish. :D Happy growing folks!