I bought this Sarracenia in 7th of March in this year. Plant looked a bit dried but is still bought it. First pitchesr looked like this: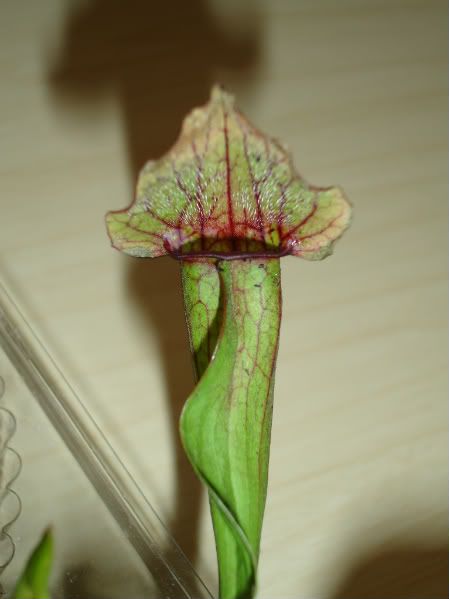 And after having some better care it started to make pigger pithers which look like this:
Notice the difference in lids! Looks like this little is having an identity crisis after being recued from drying. Let's hope that this plant gets more self-confidence during the summer.