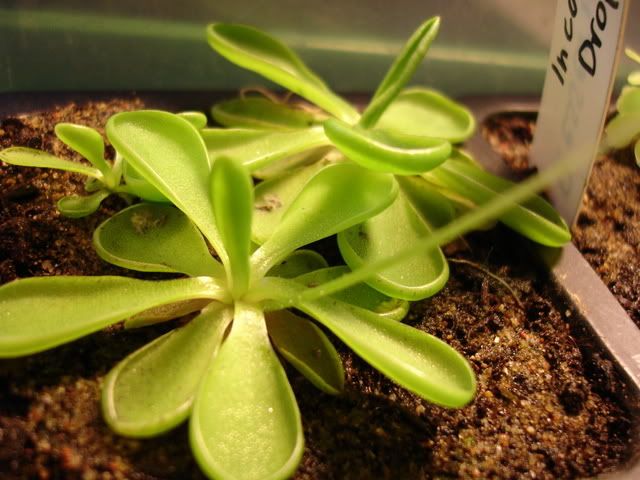 Starts with
Pinguicula emarginata
Followed by other
Pinguicula
such as
Pinguicula laueana
Pinguicula esseriana
. So far the loveliest
Pinguicula
that I grow.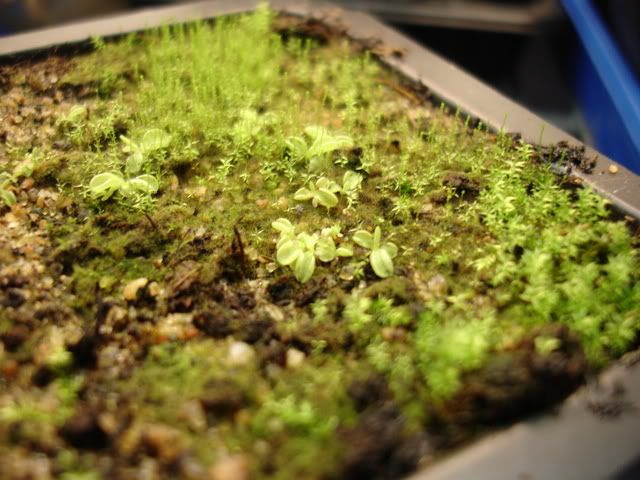 Seedlings of Pinguicula lusitanica
Continuing with other plants of
Lentibulariaceae
family. Such as...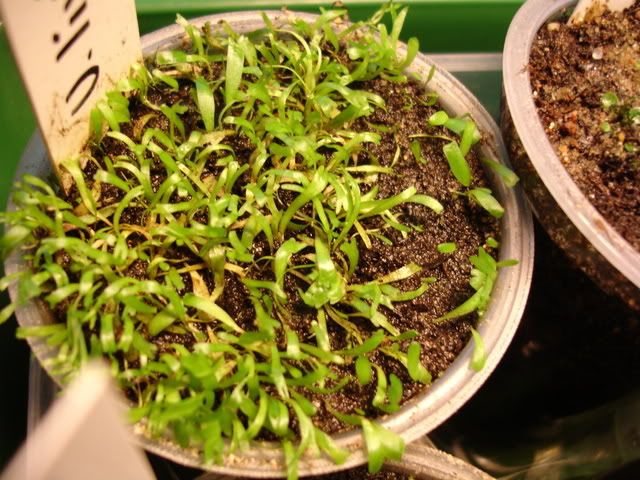 Utricularia livida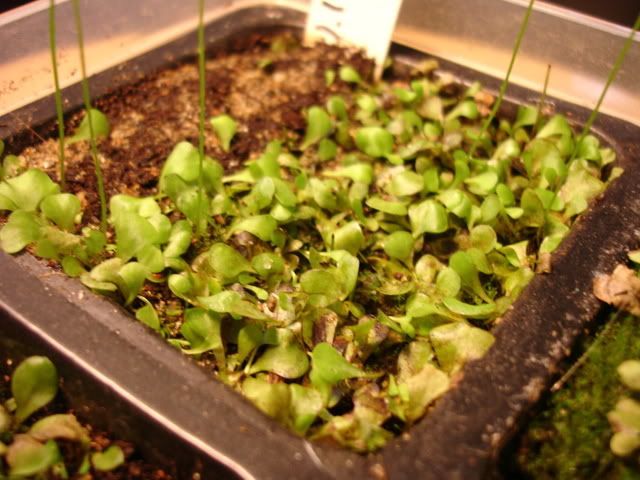 The blue flowered form of
Utricularia livida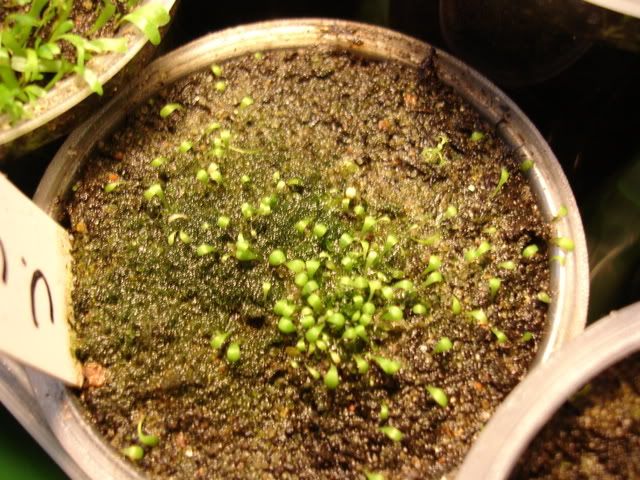 Utricularia uniflora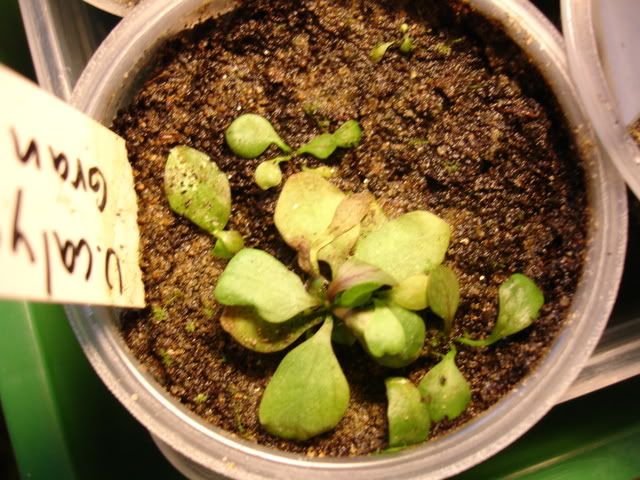 seedgrown
Utricularia calycifida
from Gran Sabana, Venezuela
Utricularia sandersonii
Utricularia pubescens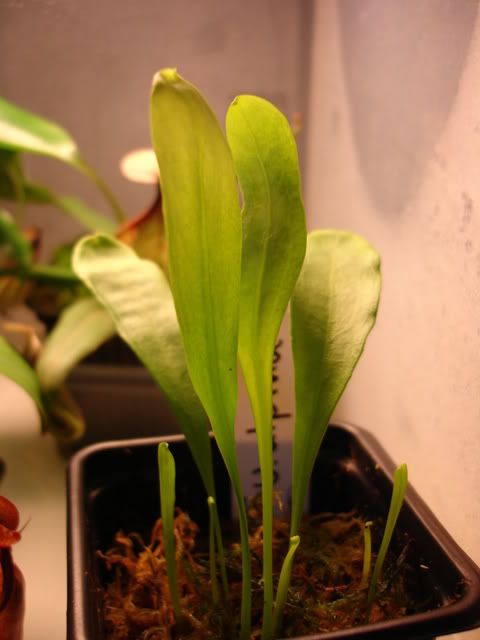 Utricularia alpina
is growing new leaves at the same time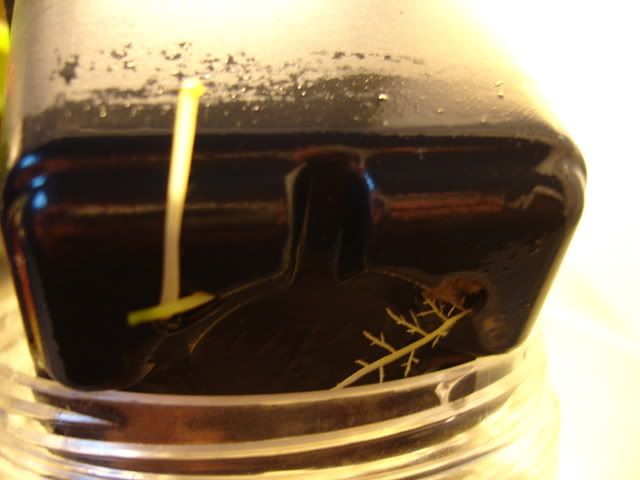 It's root are growing out of the pot much sooner than I predicted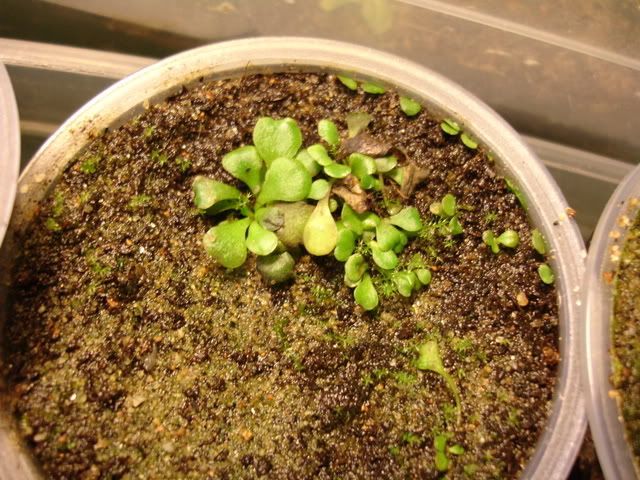 Genlisea violacea
from Grao Mogol, Brazil.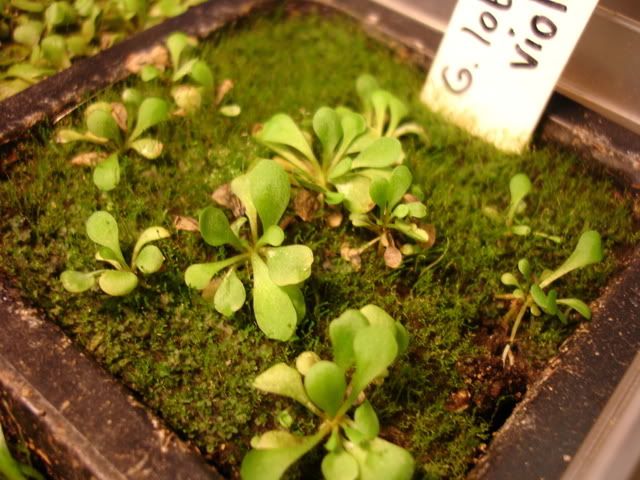 Genlisea lobata
x
violacea
After So many plants from
Lentibulariaceae
family some pitchers.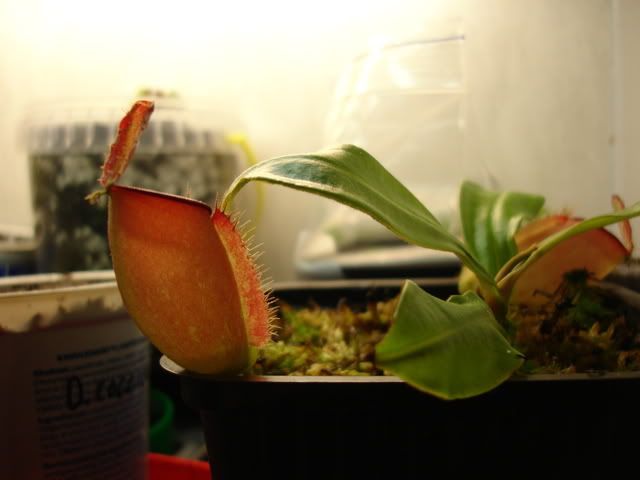 Nepenthes ampullaria
'Brunei Red' x 'Harlequin'
Newest pitcher is only a bit smaller than those which plant had when it came to me. This pitcher is about 5 cm(2") high.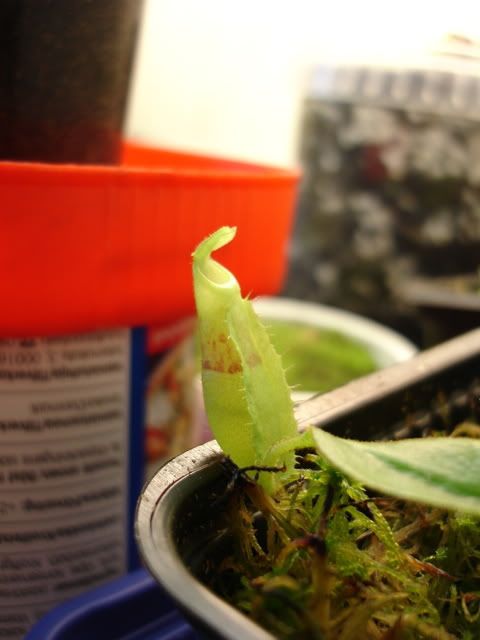 Nepenthes veitchii
'Golden Perisome' from Bario, Malaysia. The slowest growing Nepenthes that I own.
Nepenthes rafflesiana
made it's largest pitcher so far. pitcher is 7 cm(2,7") high
Who said that Finland is cold all year rounf. During summer we can even grow Nepenthes x Ventrata outdoors. Pitcher is about 10 cm(4") high and is producing so much nectar that some of it drains on the floor. Plant has been growing outdoors since June.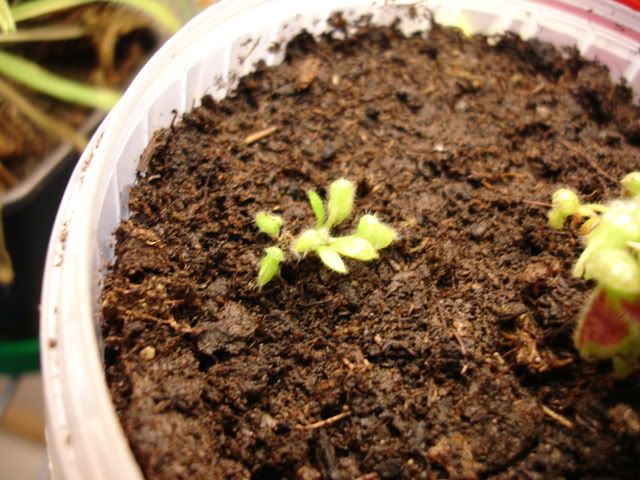 Cephalotus follicularis
baby plant received from CZ plants is showing some signs of growth.
Then my favourite plants. The sundews.
Starting with
Drosera intermedia
from Gran Sabana, Venezuela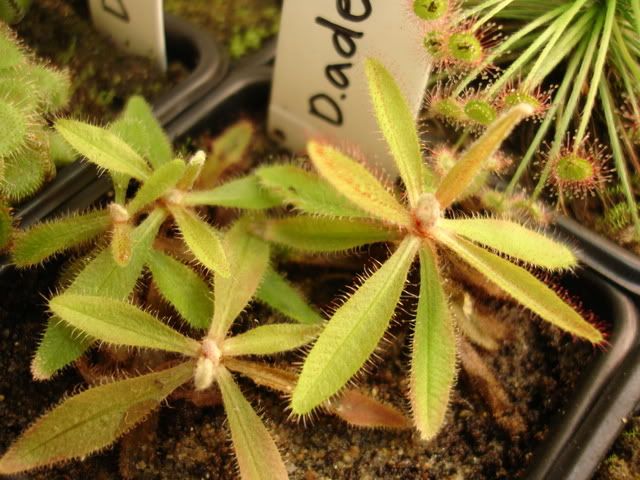 Followed by
Drosera adelae
Drosera spatulata
var.
lovellae
'Bloody Red'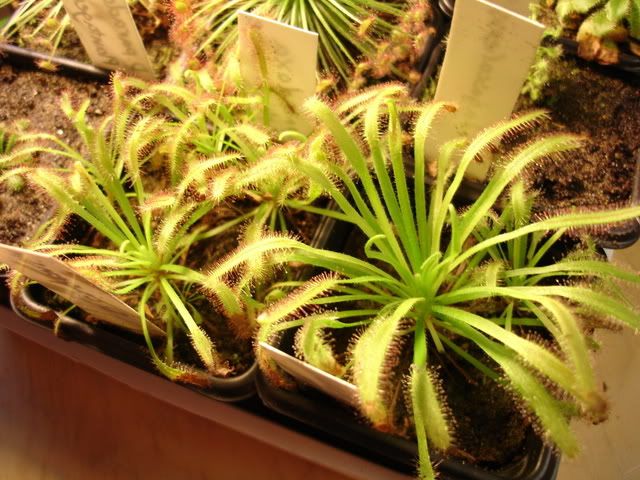 From left to right
Drosera capensis
normal form and
Drosera capensis
red form.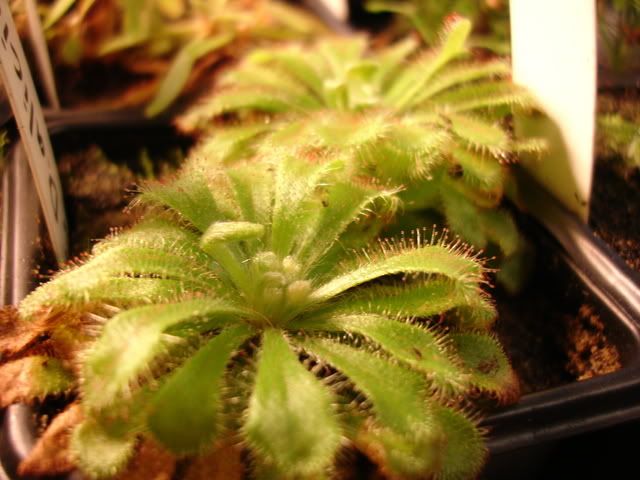 Drosera aliceae
Young
Drosera madagascariensis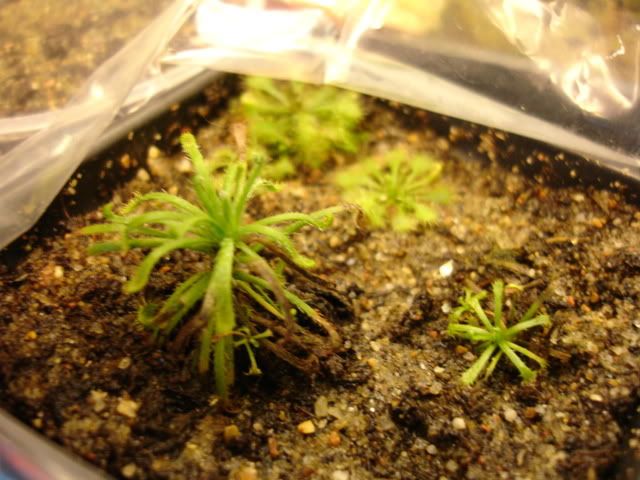 Drosera neocaledonica slowly recovering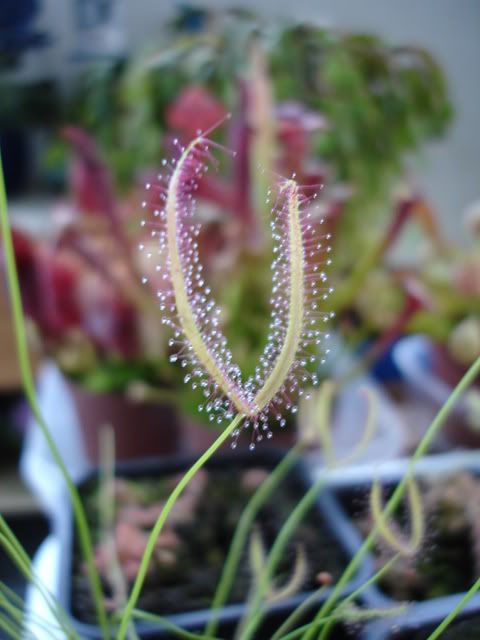 Drosera binata is vigorous psecies for me. Making tens of new leaves at the same time and even 2 flowerstalks.
Drosera paradoxa has grown longer leaves since I got it
Drosera burmannii is growing a flowerstalk
Thanks for reading my blog. Happy growing!